Best free Android XMPP Client is Xmpp Messenger. Screenshot attached.
Install and open program. To create a free account powered by our chat service, do as follows (choose your own nick):
Jabber ID: Whoops
Password: Choose your password
Hostname: epicdot.com Port: Leave as 5222
Tick register New Account
Press Next and you are done!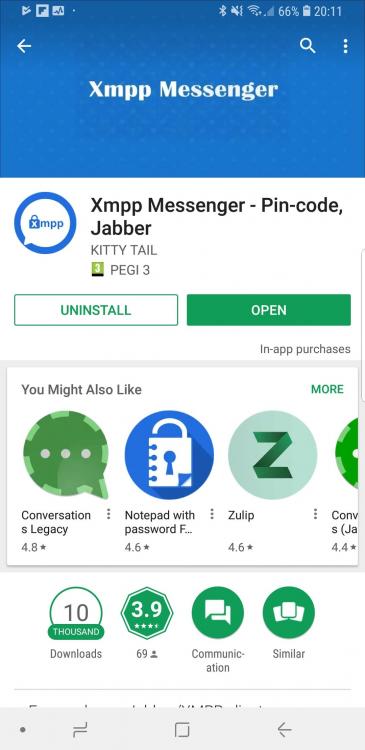 When you logon in the future your user id to use is yournick@epicdot.com and password chosen.
Edited by Whoops